Roses
Meet the Experts at Owego & Endicott Agway!
Roses are a prominent, ornamental plant known for their sensational scents and magnificent, multi-layered blooms. There are over a hundred different species, offering one for almost any taste or space! They can be found growing wild, or strategically placed in landscapes, often used as hedge plants or stabilization in sloping areas.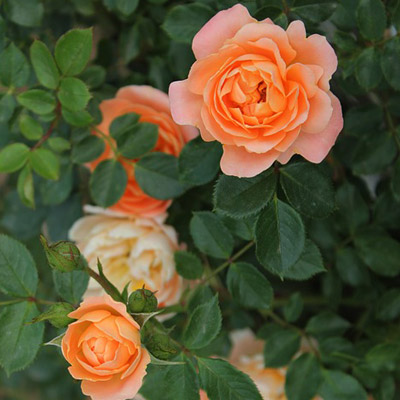 Hybrid Tea Roses:
Hybrid Tea Roses are a cross between hybrid and tea roses. They are well formed, with large, high-centered buds supported by long, straight, upright stems-which makes them popular for cut flowers. Hybrid tea roses are the most popular type of rose-due to their color and flower form. They prefer to be planted in full sun, and can grow either as a tall, upright plant or slightly spread out. They tend to grow to heights of 3 to 6 feet tall.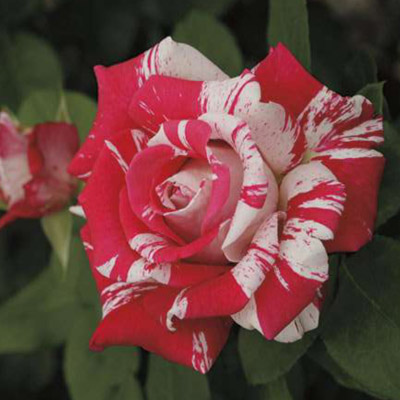 Floribunda Roses:
Floribunda Roses are ideal for containers and boarders. They typically are hardy, free-flowering, and showy with fragrant blooms! Floribunda roses typically are compact and low-growing, ranging from about 18 inches to 8 Feet tall-depending on the strain. They enjoy being planted in areas of full sun, but can tolerate partial shade. Floribunda Roses offer a "bouquet" on every branch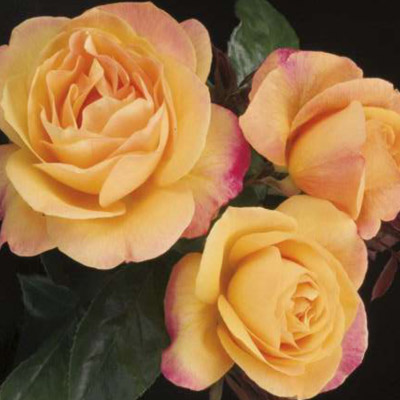 Grandiflora Roses:
Grandiflora Roses are the prefect cross of Floribunda and Tea rose varieties. Preferring to be planted in full sun, they are well suited for hedges or as a backdrop to any flower bed. They tend to grow in tall, upright positions and can grow to be up to 7 feet tall. They offer large flowers that grow in clusters, accompanied by long stems that make them excellent for fresh cutting. Grandiflora roses are typically disease-resistant and hardy in cooler climates.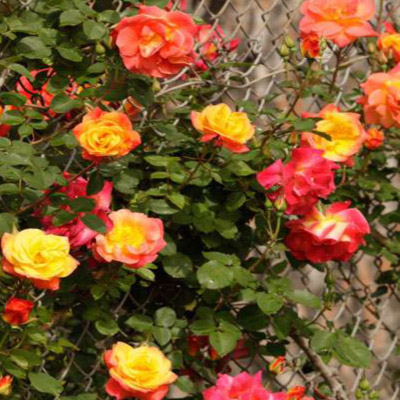 Climbing Roses:
Climbing Roses offer abundant, nonstop masses of long lasting, fragrant blooms of flowers. They are vigorous and easy to grow, and make a very dramatic appearance when planted to grow along walls, fences, trellises, and entryways. Climbing roses do well when planted in full sun, or partial shade. Typically they grow anywhere from 6 to 10 feet tall depending on the variety. There are 3 different varieties of climbing roses: Ramblers, Trailers, and Climbers.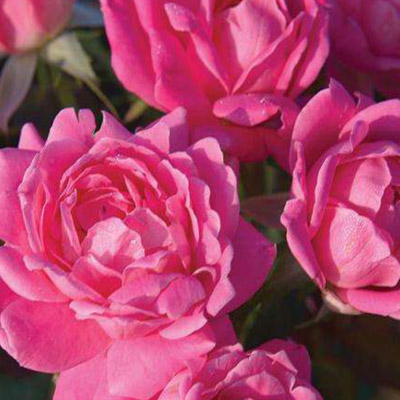 Knock Out Roses:
Knock Out Roses are every gardeners dream! They are easy to grow, and typically require less care than other rose varieties. Knock Out Roses offer abundant blooms, growing to around 3-4 Feet Tall. They produce the best when planted in full sun. These are great for use as a boarder or hedge plant. One of the greatest benefits of Knock Out Roses is that they are very disease resistant which only adds to their appeal!