{event.name}
Meet the Experts at Owego & Endicott Agway!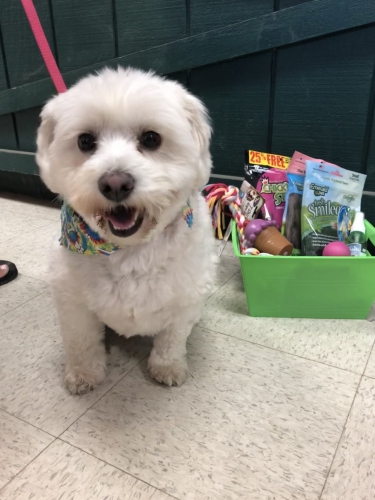 Pet of the Month!
6/1 through 6/30/19
Our June "Pet of the Month" winner is Roxy from Endicott! This sweet girl is an adorable 3 year old terrier mix.
She has one ProPac Chick'n'Meal Sticks, Emerald Pet 6in Piggy Twizzies and Emerald Pet Fresh Smileezz! To keep on top of her oral care, we also gave her Fresh Breath by Tropiclean Oral Care Spray (Berry Fresh)! Along with a cute t-shirt rope and icecream cone squeak toy, she got and JW Good Cuz toy!
For your chance to win, come into either location and sign your pet up today!