{event.name}
Meet the Experts at Owego & Endicott Agway!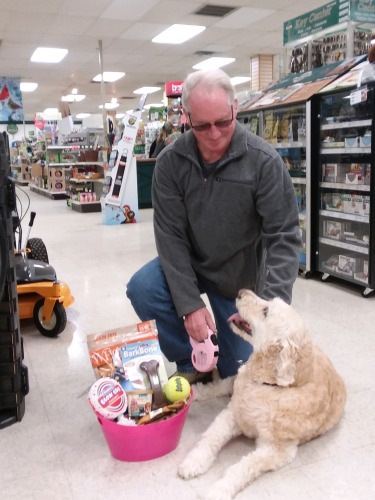 Pet of the Month!
5/1 through 5/31/19
Our May "Pet of the Month" winner is Madeline from Endicott!
This pretty girl won an amazing basket with the new Wholesomes: Heidi's Jerky Sticks! Not forgetting a RedBarn Bully Weave and a Flavorit BarkBone! With all sunshine on its way, we also have her a Kong SqueakAir Ball to play outside with!
For your pet's chance to win Pet of the Month, come into either location and sign them up for the rest of the year.