{category.name}
Please note: All items featured in this catalog may not be available at both locations ‐ but we would be more than happy to order them for you.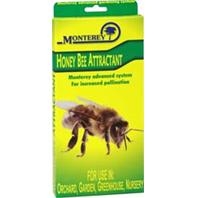 UPC: 022179102347
Manufacturer: Monterey Lawn & Garden
SKU: 40046061
Model Number: LG 8610
This Honey Bee Attractant can be used in Nurseries, Gardens, Greenhouses and Orchards to attract honey bees for increased pollination-which results in increased crop yeilds. Each kit contains 3 lures. It is SAFE for Organic uses as it contains NO pesticides! (Although, you should still hang them out of reach of children and pets.)
Made in the USA!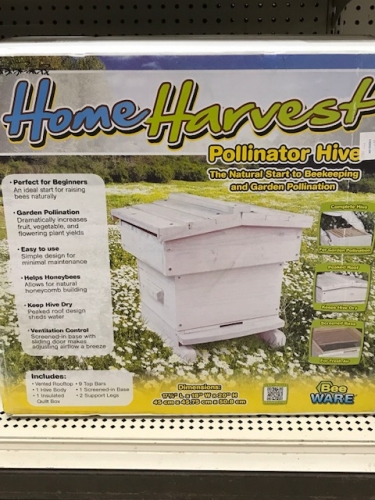 UPC: 791611180020
Manufacturer: Ware Mfg. Inc. Pet Supplies
SKU: 40089003
This Complete pollinator hive setup by Ware® is EASY to use! It allows bees to produce honey with less stress because they build the combs naturally. When allowed to produce naturally, they are calmer and require less intervention, making the job easier on you with less labor involved! This hive is PERFECT for beginner beekeepers who want to add additional pollination to your home orchard, garden or just to produce honey and help save bees! Solid cedar construction is built to last, while the peaked roof design helps shed water while keeping your precious hive dry. Designed to require minimal maintenance.
*This is currently only available at the Owego Store.
We are constantly adding new specials to our site. Be sure to check back often!
Sign up for exclusive offers, information and updates!