{category.name}
Please note: All items featured in this catalog may not be available at both locations ‐ but we would be more than happy to order them for you.
Manufacturer: Southern States
SKU: 51196151
Southern States Intensity 22% Calf Starter (BVT) Medicated is a complete calf starter feed for calves weighing up to 800 pounds for the control of coccidiosis. Formulated as a highly palatable textured calf starter, this feed promotes healthy immune status and an optimal growth rate.
*This is currently only stocked at the Owego Store.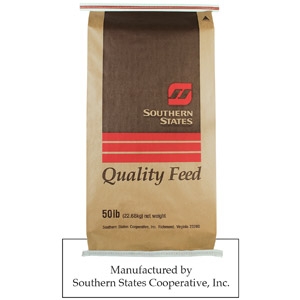 Manufacturer: Southern States
SKU: 50001766
An excellent diet for mini pigs.
We are constantly adding new specials to our site. Be sure to check back often!
Sign up for exclusive offers, information and updates!