{category.name}
Please note: All items featured in this catalog may not be available at both locations ‐ but we would be more than happy to order them for you.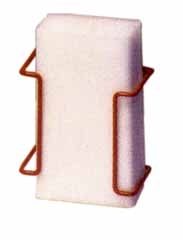 UPC: 084369010313
SKU: 10030643
Vinyl-dipped for added protection and rust prevention. Holds 4lb salt block.
We are constantly adding new specials to our site. Be sure to check back often!
Sign up for exclusive offers, information and updates!