{category.name}
Please note: All items featured in this catalog may not be available at both locations ‐ but we would be more than happy to order them for you.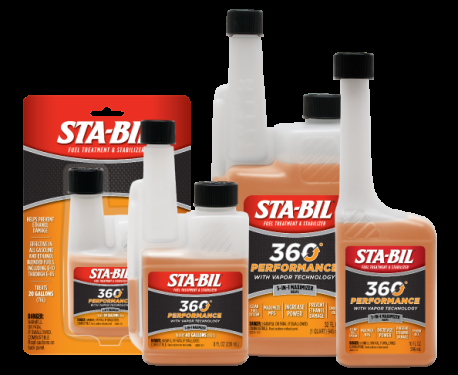 UPC: 073905222648
SKU: 96847826
STA-BIL® 360°™ Performance
Prevents corrosion above and below the fuel line – where no other additive can!
Ultimate protection against Ethanol blended fuels
Cleans fuel system to improve performance
Stabilizes fuel up to 24 months
Use at every fill up
Increase power and fuel efficiency
We are constantly adding new specials to our site. Be sure to check back often!
Sign up for exclusive offers, information and updates!