{category.name}
Please note: All items featured in this catalog may not be available at both locations ‐ but we would be more than happy to order them for you.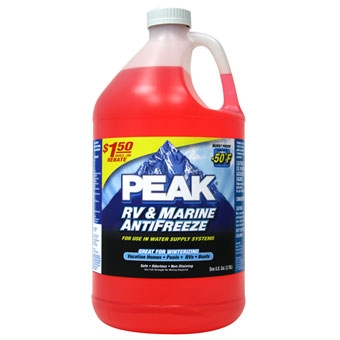 UPC: 000000000000
SKU: 05300431
PEAK RV & Marine Antifreeze is formulated for winterizing all types of potable (drinking) water plumbing systems. This product can be used full-strength to winterize boats, recreational vehicles, trailers, vacation homes, swimming pools, and a variety of other winter storage applications. Specific benefits include: Burst-proof protection to -50F guaranteed!, Safe for brass, metal, copper and plastic pipes (except acetate), All ingredients are considered GRAS (Generally Regarded as Safe) by the Food and Drug Administration, No mixing required, can be used full-strength.
We are constantly adding new specials to our site. Be sure to check back often!
Sign up for exclusive offers, information and updates!