{category.name}
Please note: All items featured in this catalog may not be available at both locations ‐ but we would be more than happy to order them for you.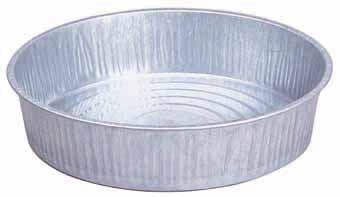 UPC: 084369096096
SKU: 10030652
Model Number: GP13
This all-purpose utility pan is made of heavy-gauge galvanized steel. Rust-resistant properties make it ideal for outdoor use. Makes a great feed pan or automotive oil pan. 16.25 inch in diameter by 3.75 inch high, holds 13 quarts (3.25 gallons).
*Only Available in Endicott currently*
We are constantly adding new specials to our site. Be sure to check back often!
Sign up for exclusive offers, information and updates!