{category.name}
Please note: All items featured in this catalog may not be available at both locations ‐ but we would be more than happy to order them for you.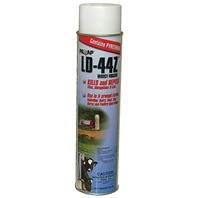 UPC: 045446002409
Manufacturer: Prozap
SKU: 40393711
Model Number: 048-1453510
This Prozap LD-44z insect fogger is meant for use in barns, milk rooms, parlors, stables, kennels, farms and other buildings.
Kills Flies, Lice, Ants, Gnats, Mosquitoes, Fleas, as well as 19 other types of flying and crawling insects.
Low odor formula
Made in the USA
*This Specific Product is Currently Only Stocked at the Owego Store
We are constantly adding new specials to our site. Be sure to check back often!
Sign up for exclusive offers, information and updates!