{category.name}
Please note: All items featured in this catalog may not be available at both locations ‐ but we would be more than happy to order them for you.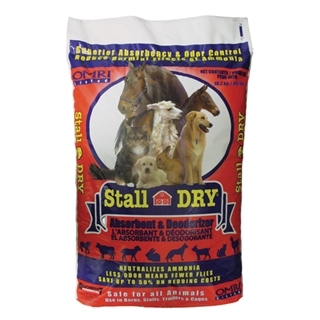 Stall Dry Absorbent and Deodorizer is a safe and effective product for odor control and liquid waste management of horse stalls and other livestock habitats. Stall Dry contains granular pieces of food grade diatomaceous earth and clay with the ability to neutralize ammonia, and absorb odors and moisture.
We are constantly adding new specials to our site. Be sure to check back often!
Sign up for exclusive offers, information and updates!