{category.name}
Please note: All items featured in this catalog may not be available at both locations ‐ but we would be more than happy to order them for you.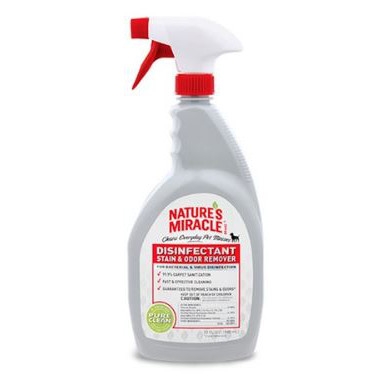 Nature's Miracle Disinfectant Stain and Odor Remover disinfects as it cleans and works to eliminate urine and other strong pet odors. It is formulated with 100% biodegradable surfactant, leaving behind no sticky residue on carpets. Nature's Miracle Disinfectant Stain and Odor Remover is fragrance free and prevents mold and mildew on fabric. 32oz.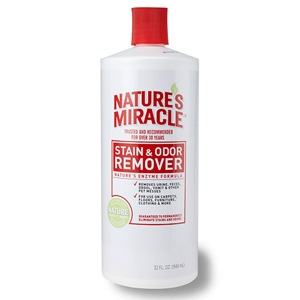 Manufacturer: Spectrum Brands
Model Number: 5122-100
NATURE'S MIRACLE® Stain and Odor Remover is the perfect solution for any pet mess. Accidents, grass stains, mud, vomit, blood, and odors are no match for Nature's Miracle's bio-enzymatic cleaning formula. Nature's Miracle Stain and Odor Remover works to permanently eliminate many organic stains and odors and features a light, clean scent. 32oz
We are constantly adding new specials to our site. Be sure to check back often!
Sign up for exclusive offers, information and updates!