{category.name}
Please note: All items featured in this catalog may not be available at both locations ‐ but we would be more than happy to order them for you.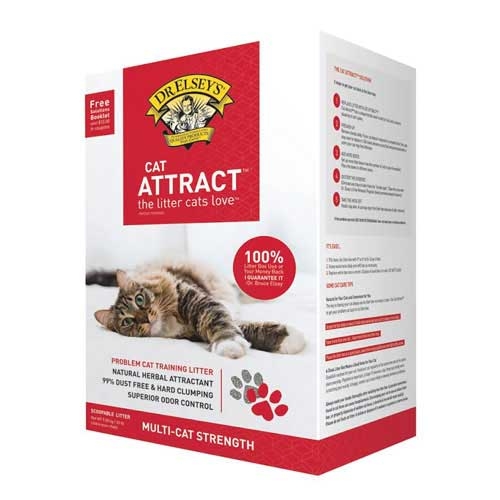 UPC: 000338007405
SKU: 76300777
Model Number: PRE00740
Cat Attract™…the problem cat and kitten training litter.
This new scoopable litter provides a solution for cat owners whose cats do not use their litter box.
It is blended with a natural herb attractant, Cat Attract's herbal scent, ideal texture and particle size combine to solve litter box problems. Non-use of the litter box is the number one reason a cat is abused or finds itself in a shelter. Cat Attract™ is the first cat litter to specifically address problem cats. It is also an excellent litter for getting kittens off to a good start with their litter box habits.
We are constantly adding new specials to our site. Be sure to check back often!
Sign up for exclusive offers, information and updates!