{category.name}
Please note: All items featured in this catalog may not be available at both locations ‐ but we would be more than happy to order them for you.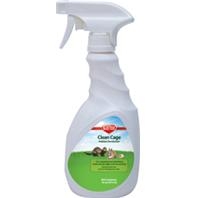 UPC: 045125630626
SKU: 40276038
For use in cages housing Chinchillas, Ferrets, Guinea Pigs, Rabbits, Hamsters, Mice, Gerbils, Pet Rats, and Rabbits. It safely cleans and sanitizes your pets home and accessories.
*This is currently only available at the Owego Store.
We are constantly adding new specials to our site. Be sure to check back often!
Sign up for exclusive offers, information and updates!