{category.name}
Please note: All items featured in this catalog may not be available at both locations ‐ but we would be more than happy to order them for you.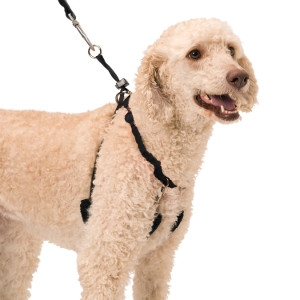 UPC: 708443100423
SKU: 76795038
Model Number: 795038
Patented Sporn halter stops dog pulling instantly. The Sporn Pull-Control patented design redirects the leash tension to the area behind the dog's front legs, a sensitive area where the slight pressure applied by the Pull-Control restraints will stop the dog from pulling without discomfort. The Sporn Training Halter is made of the highest quality braided cord and nylon webbing with thermoplastic and nickel-plated steel fasteners.
We are constantly adding new specials to our site. Be sure to check back often!
Sign up for exclusive offers, information and updates!