{category.name}
Please note: All items featured in this catalog may not be available at both locations ‐ but we would be more than happy to order them for you.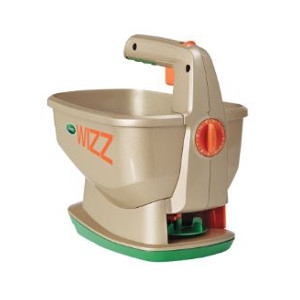 The Wizz™ is the most versatile hand-held spreader you can purchase. It is hand-held, battery-powered, and can be used for weed control products, fertilizers, seed as well as ice melter! This spreader will hold a capacity of up to 2,500 Square Feet of Scotts® lawn care products.
We are constantly adding new specials to our site. Be sure to check back often!
Sign up for exclusive offers, information and updates!