{category.name}
Please note: All items featured in this catalog may not be available at both locations ‐ but we would be more than happy to order them for you.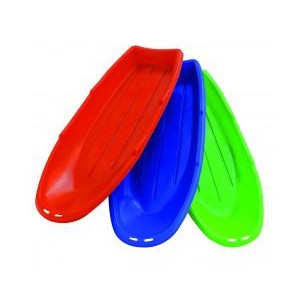 Winter Lightning is appropriately named...it provides lightning fast speed! It's an exciting way to get fresh air in the winter! It's large enough to comfortably hold 2 riders! It comes in 3 popular colors: orange, blue and lime green. It is made of durable plastic called high density polyethylene (HDPE). There are 2 holes in the front in case you want to add your own rope for towing. This high quality product is made in the USA! It is our most popular product! Recommended for ages 4 years old and up.
We are constantly adding new specials to our site. Be sure to check back often!
Sign up for exclusive offers, information and updates!