{category.name}
Please note: All items featured in this catalog may not be available at both locations ‐ but we would be more than happy to order them for you.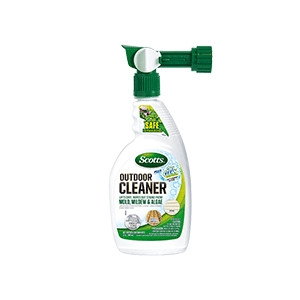 Manufacturer: Scotts
SKU: 1328531
Model Number: 51062
Fast-Foaming Action that Starts Working on Contact. Lifts Dirt and Wipes out Stains from Moss, Mold, mildew and algae and more.
Safe to Use Around Lawns and Plants.
Will Not Harm Fabrics.
Cleans Concrete, Wood, Siding, Patio Furniture and More.
We are constantly adding new specials to our site. Be sure to check back often!
Sign up for exclusive offers, information and updates!