{category.name}
Please note: All items featured in this catalog may not be available at both locations ‐ but we would be more than happy to order them for you.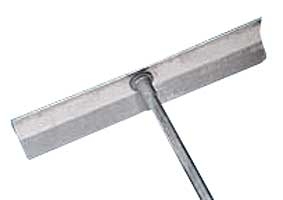 Manufacturer: EMSCO Group
SKU: 10500361
Model Number: 1282
This Bigfoot® Extension Handle Roof Rake is made of heavy-duty aluminum. It extends to 15 Feet and the handle separates into three pieces for easy storage.
This is Currently Only Stocked at the Owego Agway
Please Call Ahead to Check Availability as this is a Seasonal Product
We are constantly adding new specials to our site. Be sure to check back often!
Sign up for exclusive offers, information and updates!