{category.name}
Please note: All items featured in this catalog may not be available at both locations ‐ but we would be more than happy to order them for you.
UPC: 093432897232
SKU: 08102154
Model Number: 21270
33 inches high x 12 inches diameter; With 3 legs and 3 rings. Made of galvanized steel. Great for use to support vegetables, shrubs, flowers and more!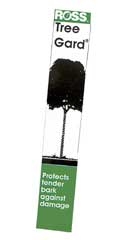 UPC: 039044165222
Manufacturer: Easy Gardener Lawn & Garden Products
SKU: 10208328
Ross Tree Guard protects tender bark against damage.
24 Inch 2 pack white poly
We are constantly adding new specials to our site. Be sure to check back often!
Sign up for exclusive offers, information and updates!