{category.name}
Please note: All items featured in this catalog may not be available at both locations ‐ but we would be more than happy to order them for you.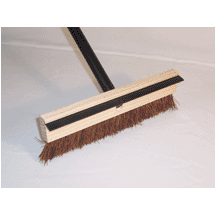 UPC: 025881119184
SKU: 99710575
Model Number: 11918-2
For applying blacktop driveway dressing, roof coating, and asphalt sealers
Palmyre fibre trimmed to 2"
Hardwood black with squeegee
We are constantly adding new specials to our site. Be sure to check back often!
Sign up for exclusive offers, information and updates!