{category.name}
Please note: All items featured in this catalog may not be available at both locations ‐ but we would be more than happy to order them for you.
SKU: 10200703
Model Number: 26640
Pelletized limestone offers you the best quality and value over pulverized and granular lime. Pellets are easy to spread with little dust. Water-activated pellets will break down into our finely pulverized limestone and begin working immediately after being exposed to moisture. Dolomitic lime adds calcium and magnesium, important nutrients missing from many fertilizers.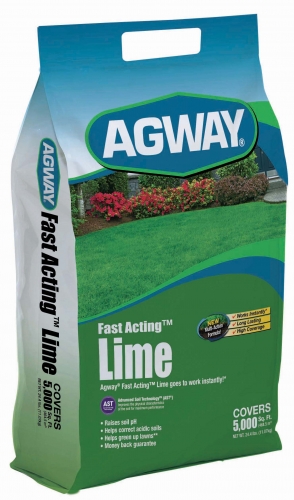 UPC: 756637291259
SKU: 10215372
Model Number: 11286
NEW formula! NOW with AST (Advanced Soil Technology). This Fast Acting Formula goes to work instantly when applied, and covers more square footage than a typical bag of lime does. One 25# Bag of Fast Acting™ Lime will Cover 5,000 Square Feet which is equal to 5 Bags of Standard Pelletized Lime.
Raises soil pH.
Helps correct acidic soils.
Helps green up lawns.
Works instantly!
We are constantly adding new specials to our site. Be sure to check back often!
Sign up for exclusive offers, information and updates!