{category.name}
Please note: All items featured in this catalog may not be available at both locations ‐ but we would be more than happy to order them for you.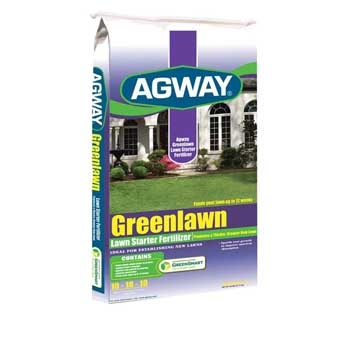 UPC: 756637276003
Manufacturer: Lebanon Seaboard Corporation
SKU: 10212846
Ideal for establishing new lawns. High Phos % is essential for new seedling root development Promotes a thicker, greener new lawn while feeding for up to 12 weeks. Contains Green Smart which helps lawns retain water to protect against heat & drought and speeds root growth to improve nutrient absorption, and uses MESA, a top quality, Slow releasing Nitrogen.
UPC: 050197056281
Manufacturer: Espoma Natural Gardening Solutions
SKU: 10214059
For a Naturally Green Lawn! Contains Espoma's exclusive Bio-tone(R) formula! It is safe for the environment, your children & pets! It is a non-burning, long lasting fertilizer that provides slow release nitrogen. Great for use on all lawns, including newly seeded and sodded areas.
We are constantly adding new specials to our site. Be sure to check back often!
Sign up for exclusive offers, information and updates!