{category.name}
Please note: All items featured in this catalog may not be available at both locations ‐ but we would be more than happy to order them for you.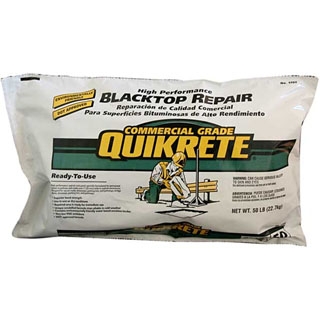 Manufacturer: Quikrete
SKU: 51170160
Model Number: 170152
Quikrete Blacktop Repair 50lb contains very low VOC emissions and contains environmentally friendly water based emulsion binder. Features superior bond strength and is great for repairing blacktops or patching holes in asphalt surfaces. Doesn't require heating or mixing and can be used in hot or cold weather.
*Please call ahead to check availability!
We are constantly adding new specials to our site. Be sure to check back often!
Sign up for exclusive offers, information and updates!