{category.name}
Please note: All items featured in this catalog may not be available at both locations ‐ but we would be more than happy to order them for you.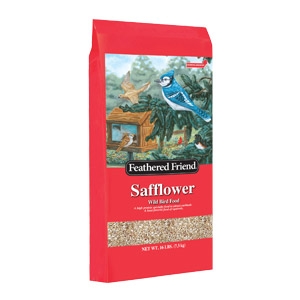 SKU: 10202031
Model Number: 775635
Feathered Friend Safflower wild bird food attracts cardinals. Add some safflower to your feeder to discourage squirrels. For use in hopper, tube, platform and window feeders. Size is 16 lb.
We are constantly adding new specials to our site. Be sure to check back often!
Sign up for exclusive offers, information and updates!