{category.name}
Please note: All items featured in this catalog may not be available at both locations ‐ but we would be more than happy to order them for you.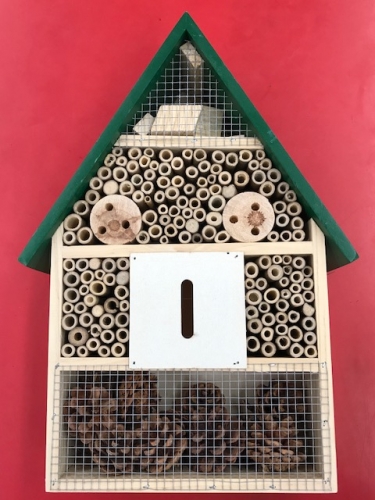 UPC: 808412499494
Manufacturer: Evergreen Enterprises
SKU: 87449949
Model Number: 5BH035
This mixed habitat offers a variety of shelter choices for different beneficial insects. Butterflys like a safe place to hibernate and seek protection from the elements. Ladybugs like the areas with leaves and sticks to climb on during winter months. Bees are preferred for their invaluable service as pollinators. They prefer the tubes and cavaties.
Simply place this hibernation habitat in or near your garden among plants to create a safe, sheltered enviroment for these beneficial insects.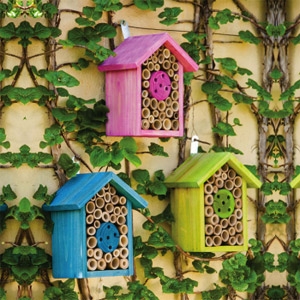 Manufacturer: Evergreen Enterprises
Model Number: 5BH013
Welcome the Bees to your garden with these cozy little bee homes! This model is a mix between two bee style homes: a bundle of sticks, and a wood block model. Bees are the BEST pollinators and their hard work is sure to improve your plant's health and make them more bountiful and beautiful.
We are constantly adding new specials to our site. Be sure to check back often!
Sign up for exclusive offers, information and updates!