{category.name}
Please note: All items featured in this catalog may not be available at both locations ‐ but we would be more than happy to order them for you.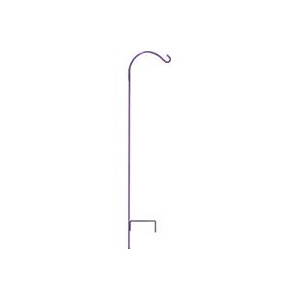 Make a SPLASH with these Eye Catching, Colorful Shepherd Hooks! Your choice of colors from Red, Blue, Green & Purple! All of which stand 84 Inches tall and have a solid round steel post with a single hook to hold a variety of products from bird feeders to hanging plants.
We are constantly adding new specials to our site. Be sure to check back often!
Sign up for exclusive offers, information and updates!