{category.name}
Please note: All items featured in this catalog may not be available at both locations ‐ but we would be more than happy to order them for you.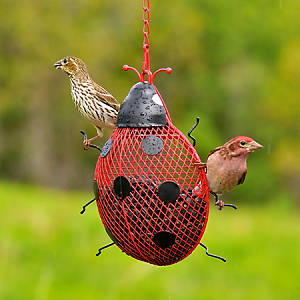 Manufacturer: Woodstream Corporation
This ladybug mesh bird feeder is adorable! It holds 6# of seed and can be used to feed peanuts, sunflower seed, suet nuggets and more!! It is powder coated, and made of metal mesh. This feeder will accommodate clinging and perching birds.
We are constantly adding new specials to our site. Be sure to check back often!
Sign up for exclusive offers, information and updates!