{category.name}
Please note: All items featured in this catalog may not be available at both locations ‐ but we would be more than happy to order them for you.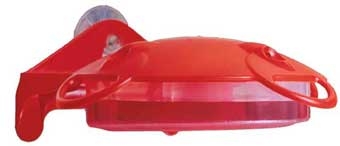 UPC: 058115082510
Manufacturer: Woodstream Corporation
SKU: 06620454
Model Number: HBW1
This Perky Pet® Window mount hummingbird feeder holds 6 ounces and features 3 feeding ports. It provides the ultimate experience for hummingbird enthusist. The window-mount design brings hummingbirds right up to your window. Listen closely and you will hear the familiar buzzing of wings, see their beautiful color and tiny features---all with the comfort of watching from inside.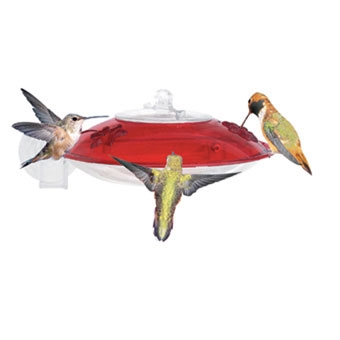 UPC: 021964104665
Manufacturer: Droll Yankees
SKU: 40344325
Model Number: WH3
This window feeder holds 6 ounces of nectar and features 2 ports that are made of acrylic. Features a perch rim which provides hummingbirds a resting place while they feed. This feeder also allows hummingbirds to come closer allowing for a spectacular view! Also has a suctgion cup bar that is an easy off design that will hold securely to the window.
Leak-Proof Design Guaranteed!
We are constantly adding new specials to our site. Be sure to check back often!
Sign up for exclusive offers, information and updates!