{category.name}
Please note: All items featured in this catalog may not be available at both locations ‐ but we would be more than happy to order them for you.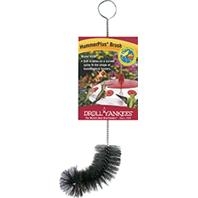 UPC: 021964801205
Manufacturer: Droll Yankees
SKU: 40343021
Model Number: HUM
This 9 Inch, curved brush design cleans the interior curves of hummingbird feeders, or bowl feeders. Also effectively cleans the ports on tubular feeders. The soft, flexible bristles will not scratch plastic either.
We are constantly adding new specials to our site. Be sure to check back often!
Sign up for exclusive offers, information and updates!